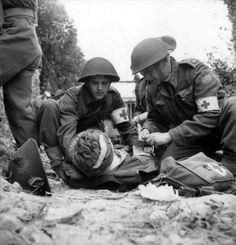 TITLE: R.C.A.M.C Medical Officer In the Field Overseas 1939-1945
Author: Dr Ken Bell, MD (1992)
Publisher:

---

A recently discovered manuscript by Dr Ken Bell, MD, a graduate of the Univ of Western Ontario (37) and a resident of Sarnia, Ontario, in 1939, raises some interesting questions. While the manuscript is based on the diaries and recollections there little personal information, particularly rank on release as he appears to have been a highly regarded by his superiors. Any background information on Dr Bell will be appreciated. Click icon to download.